We are currently working on a new and updated version of Escape the BOOM!
Escape the BOOM! will be available again in a couple of weeks, including a brand new Geiger Counter module! Stay tuned!
YOU FOUND A BOMB!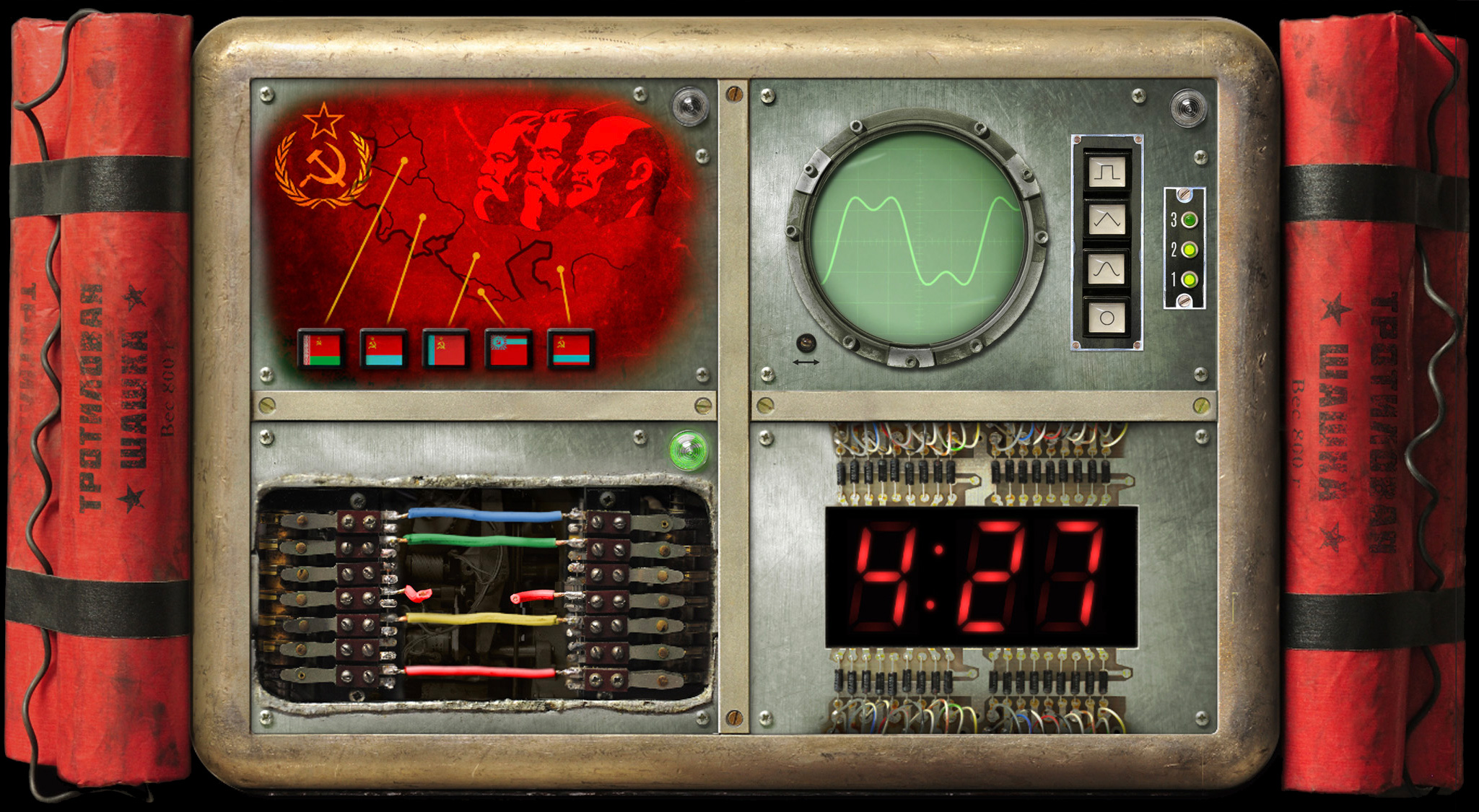 CUT THE RED WIRE!!! – YOU FOUND A BOMB, BUT YOU CANNOT DEFUSE IT ALONE.
WILL YOU AND YOUR TEAM SOLVE ALL THE RIDDLES BEFORE IT EXPLODES?
ALL YOU NEED IS…
The APP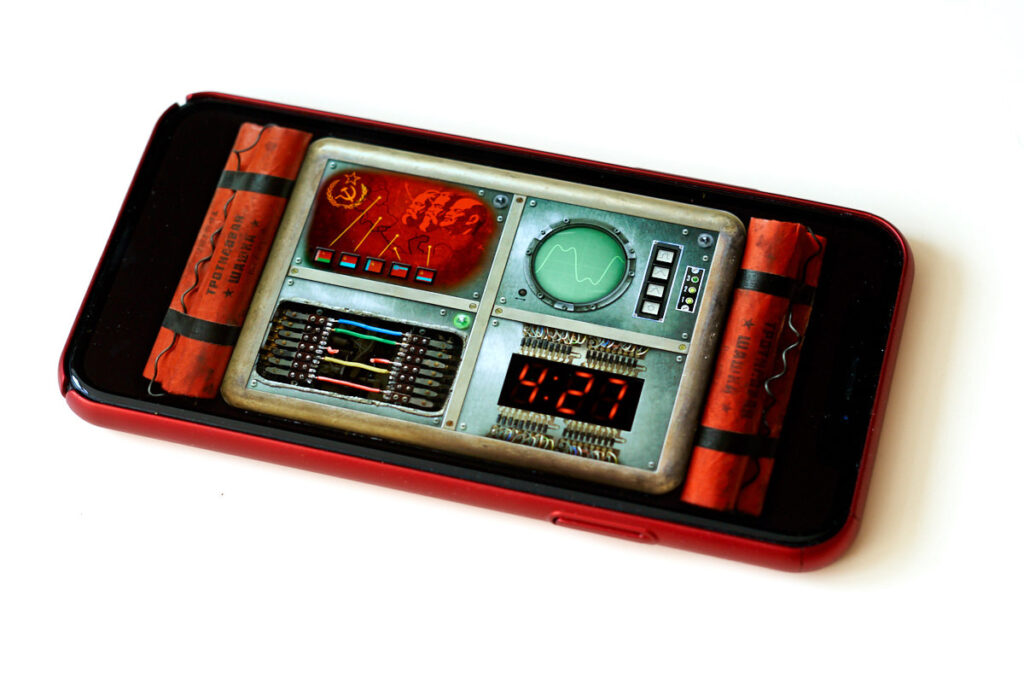 Available for iOS and Android. Download it here for free.
THE MANUAL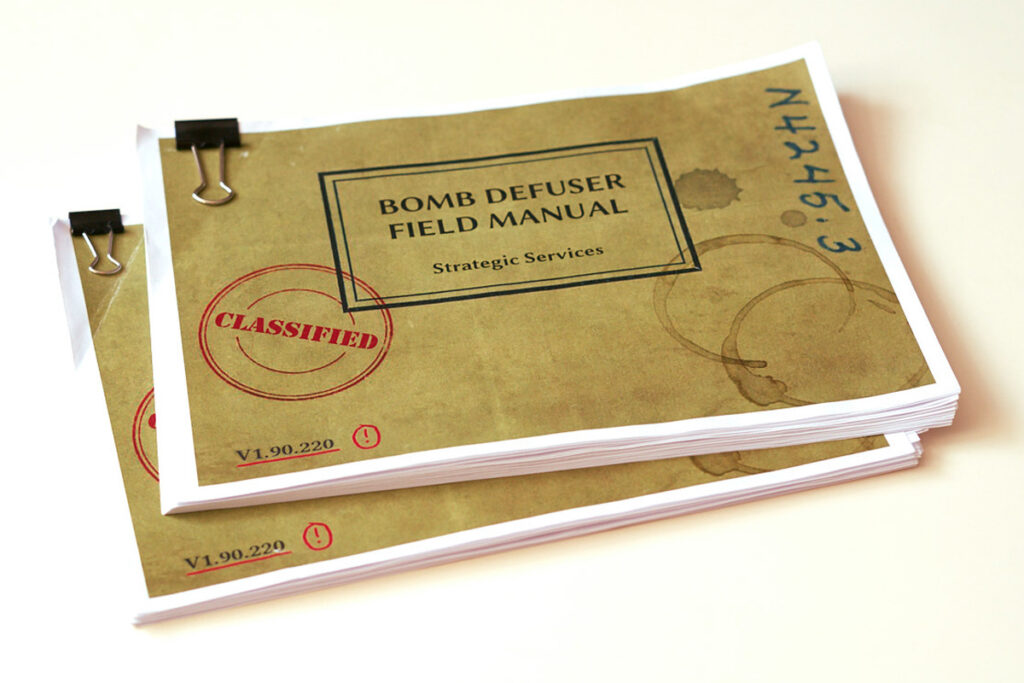 Available in many languages. Download it here for free.
FRIENDS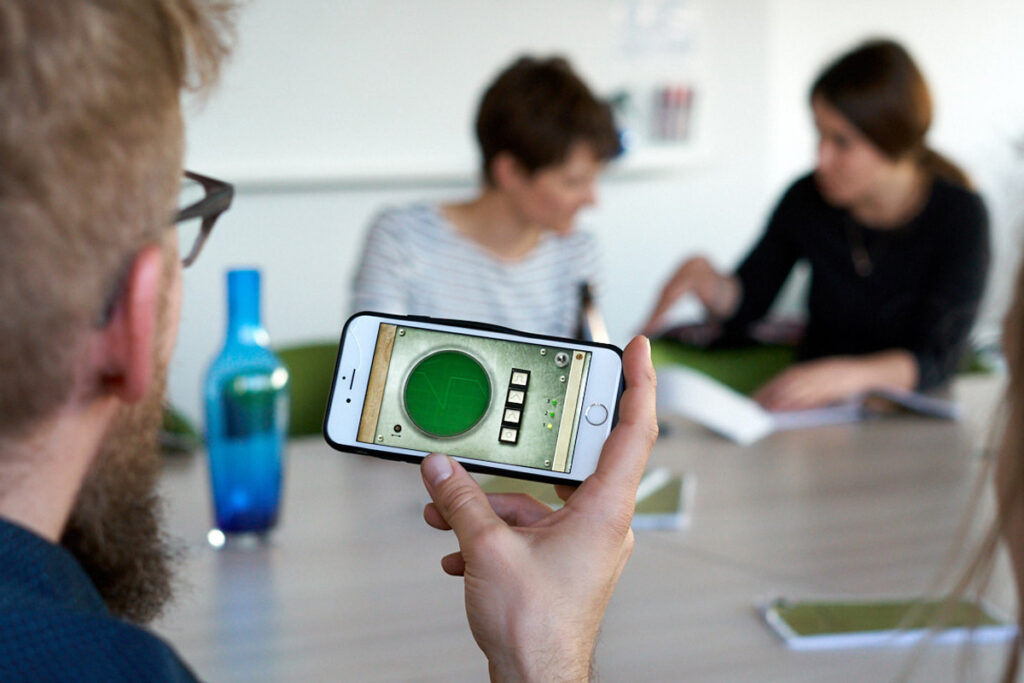 Play it with your friends around a table or via Zoom or Discord.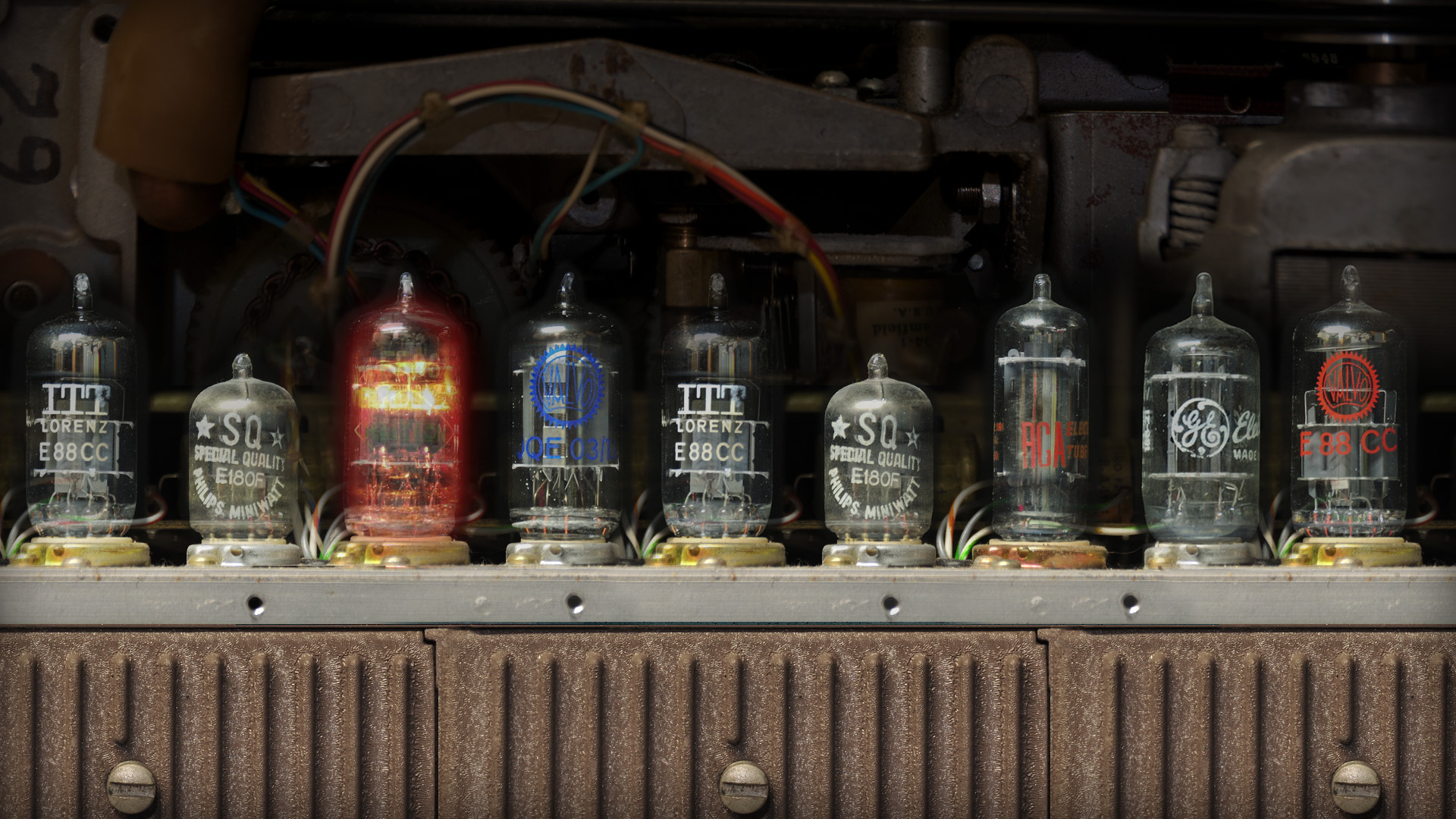 GREAT RESPONSE FROM THE TEAM! AFTER TWO ROUNDS THEY GOT HOOKED ON AND DID NOT WANT TO STOP PLAYING
– CORINNA, TEAM COACH
WHAT IS IT?
Escape the BOOM is a collaborative game. One player must defuse the bomb on a Smartphone but does not know what to do. The other players have the manual and can figure out what to do, but they do not see the bomb. So they need to talk. A lot. In five minutes. Without misunderstandings. To Escape the BOOM!
WHO IS IT FOR?
If you and your friends like to play Live Escape Games, this game is for you! You can play Escape the BOOM together around a table, but it's also great for remote gaming via Zoom. Escape the BOOM is also being used for team building activities, to grow as a team and have fun doing so.
FEATURES:
Escape the BOOM is a cooperative game that you can play together remotely or around a table
24 levels, unlimited combinations
Many hours of defusal-action
Carefully designed vintage modules with original equipment of the 60s.
You can download the app for free. The first four levels are free to play.
Only one smartphone with Escape the BOOM required for the whole group
The other players only need the manual
The Manual is currently available in English, German, Spanish, French, Italian, Portuguese, Polish, Hungarian, Turkish, Russian, Ukrainian, Chinese and Hebrew – Contact us for more translations
Great for remote gaming – just play through any video or phone conference tool
Discord server available for remote matchmaking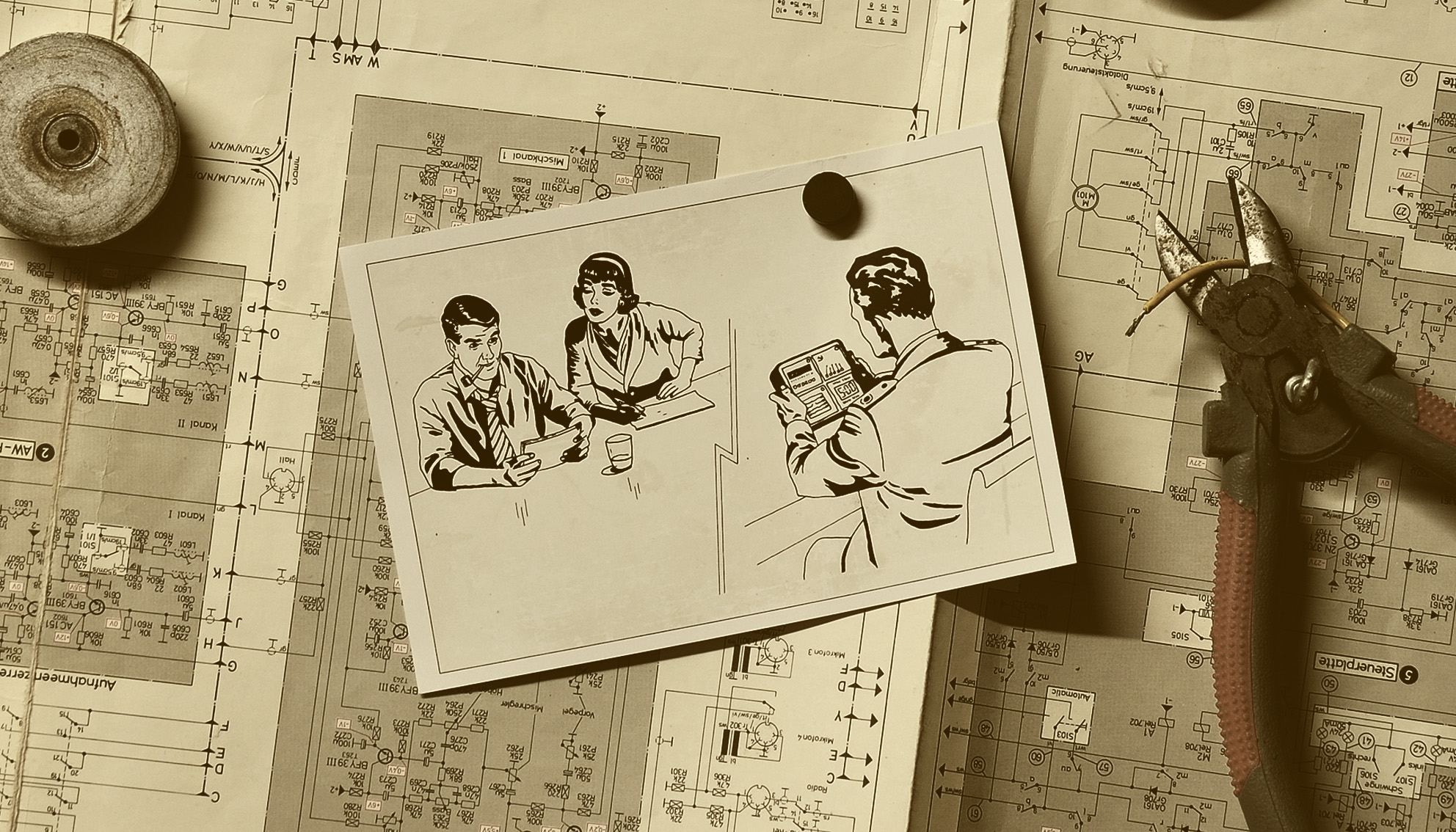 DOWNLOAD THE APP!
You can download the app for free. The first four levels are free to play.
You only need one Smartphone or Tablet to play as a group.
DOWNLOAD THE MANUAL
Download the manual for free. We recommend having a printout for every player. The current version is 1.90.604
If you would like to contribute a translation of the manual to another language, please contact us.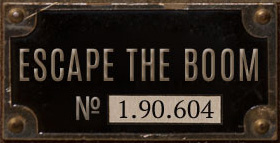 ALL Languages
English and German Version by Michael Cramer
Un abrazo fuerte a María Berenguer for the Spanish translation.
Merci beaucoup à Aline Battini pour la traduction française.
Mille grazie a Corrado De Sanctis per la traduzione in italiano.
Muito obrigado a Éricson Sousa pela tradução para o português.
Красно дякую Куніцькому Владиславу за переклад на українську та російську.
Большое спасибо Куницькому Владиславу за перевод на украинский и русский.
.תורגם לעברית על ידי ענבל אופיר. תודה רבה
谢谢程惠民,刘欣欣,刘无心和匡小燕的中文译本。
Türkçeye Kıvanç Karaca çevirdi. Teşekkürler!
Magyarra fordította Hornyák Gergely. Nagyon szépen köszönjük!
Podziękowania za przetłumaczenie dla Wiktora i Nikodema.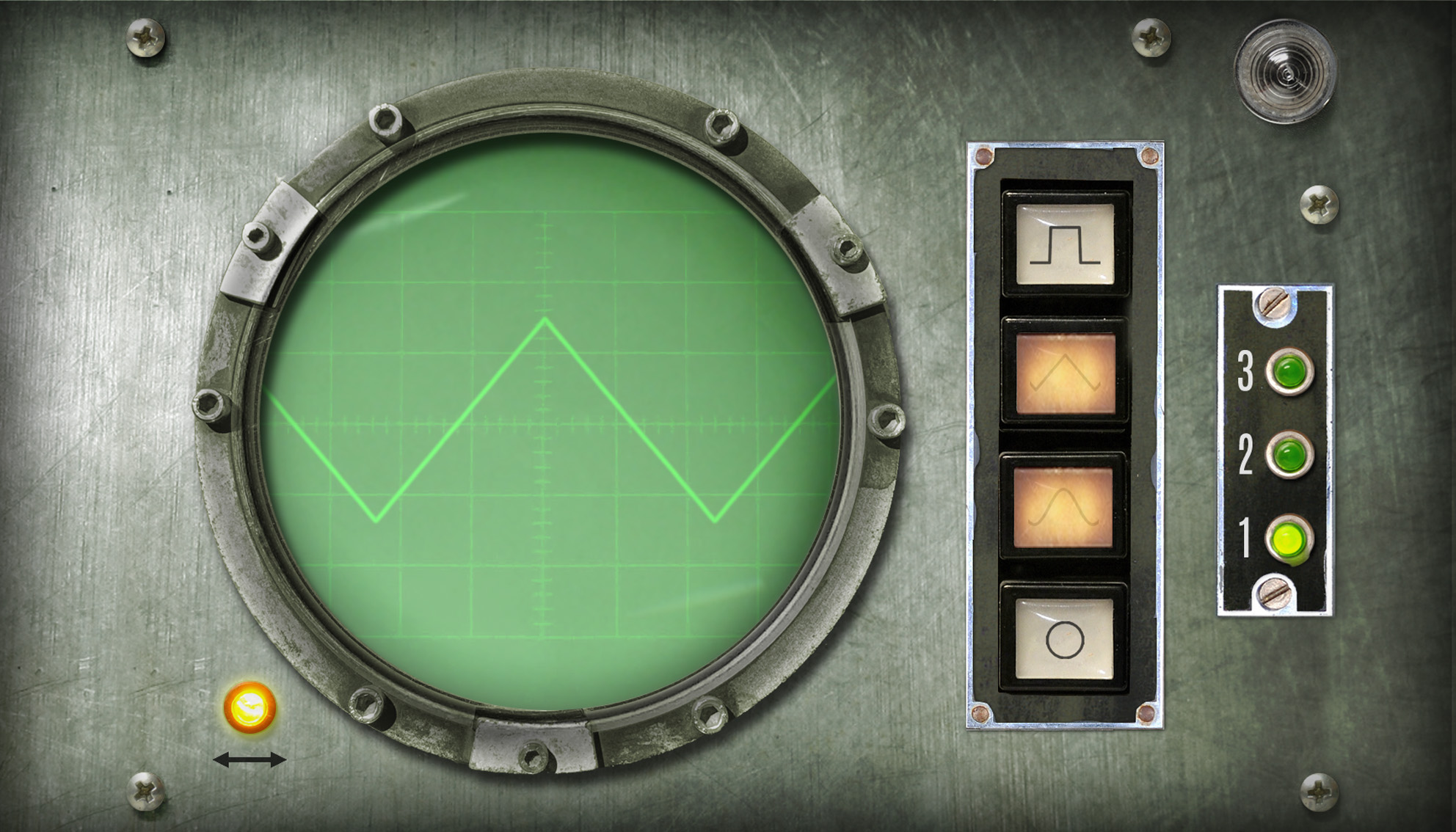 ★★★★★ AWESOME GAME TO PLAY REMOTELY
– SERENE, APPSTORE
#ESCAPETHEBOOM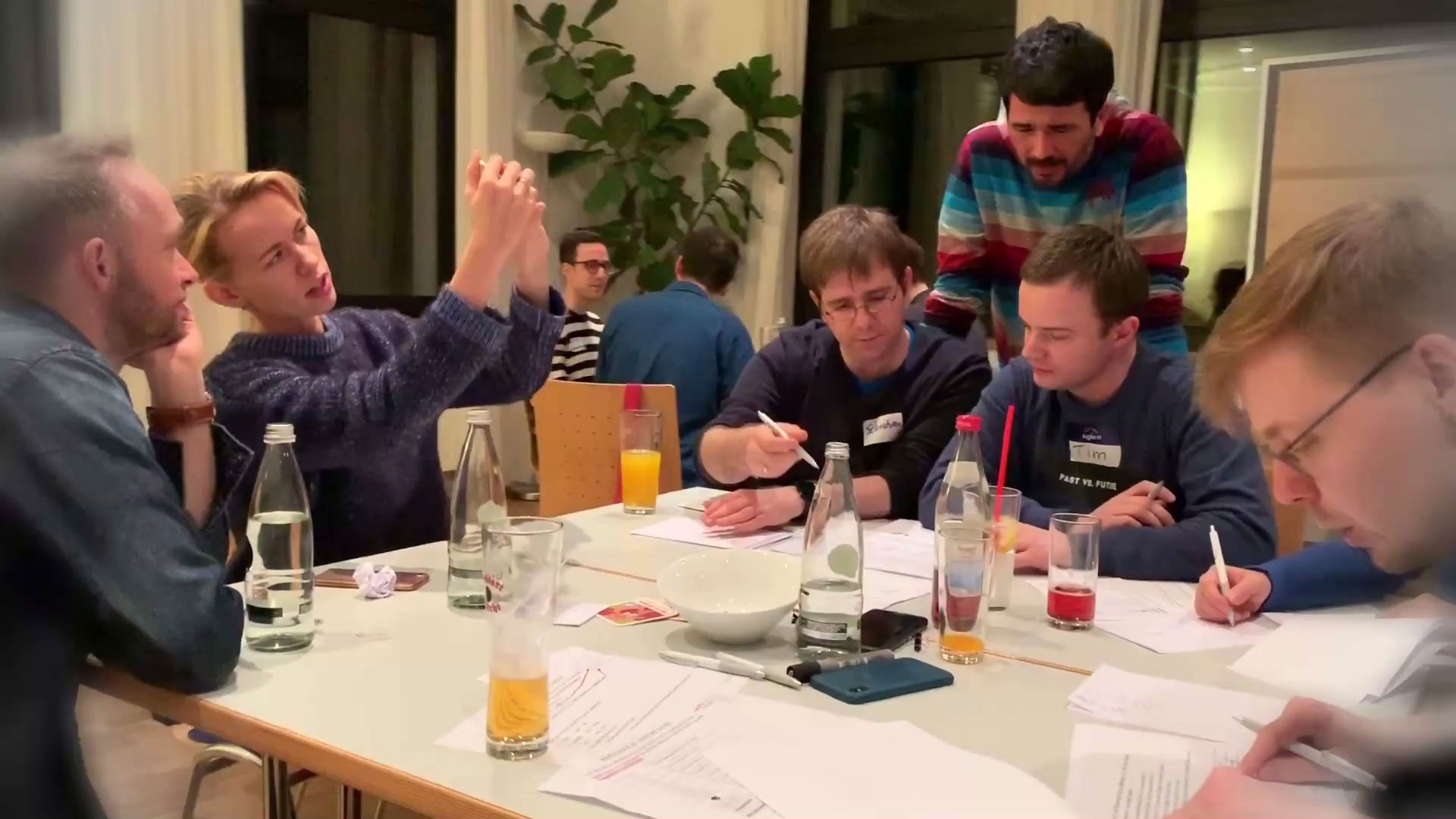 Escape the BOOM @ Play4Agile
Watch on YouTube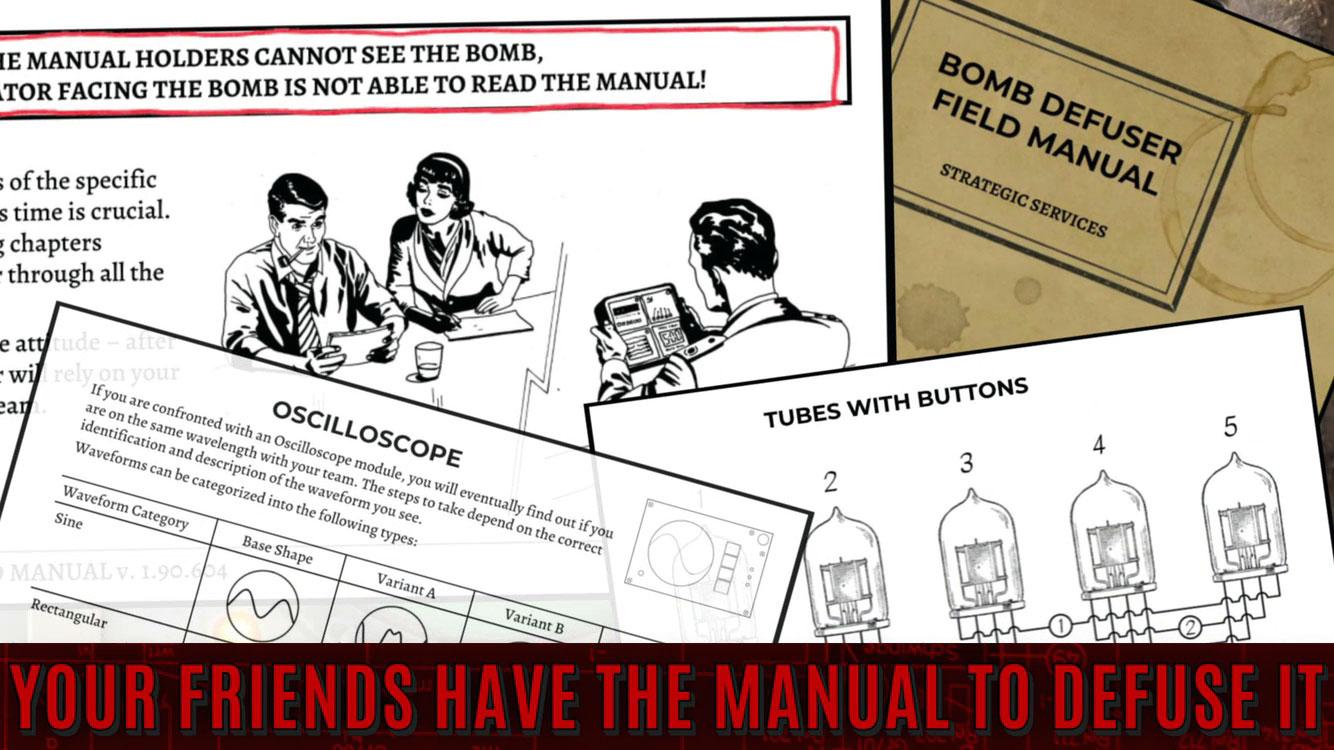 Escape the BOOM Appstore Preview
Watch on YouTube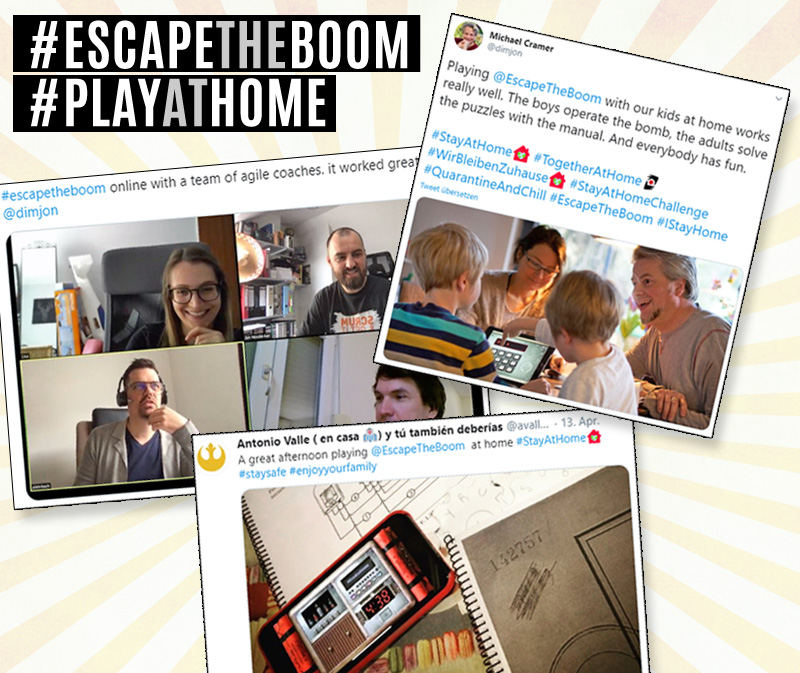 KUDOS
If you own a PC or a console, you should also play "Keep Talking and Nobody Explodes" – the ingenious creators of this genre. KUDOS!